We are an NGO that aims to break the silence surrounding the issue of Child Sexual Abuse and confront the issue "face-to-face".
We believe that children should be taught how they can keep themselves safe from a young age and there should always be an open channel of communication between children and their significant adults, where the child feels comfortable and safe that their adults are there for them no matter what.
Rubaroo reaches out to schools, communities, NGOs, and other institutions to work with various stakeholders- children, teachers, volunteers, staff members, parents, caregivers, etc.
We conduct programmes PAN-India but primarily focus on Mumbai and various parts of rural Maharashtra.
"
Our Vision: A child sexual abuse free society for happier and safer children.
"
Our Mission
We work to eliminate the evil of Child Sexual Abuse by raising awareness about it and inculcating greater gender sensitivity in children and adults, and imparting body safety knowledge and providing healing support to children.
Our Journey
Inception
Conducted first programme on Child Safety

2014
2017
Registered Section 8 Company
Team of 4 people
50+ partner organisations
Accepted by ATMA for their accelerator programme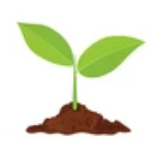 2019
2021
23000+ children
13000+ adults
Team of 9 people
'Gold' Certification by GuideStar India, indicating high level of transparency for our work and finances (GSN 11904) valid til 2022